about us

Why SmallGroup Travel?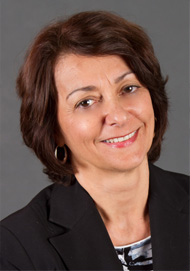 Sue Kuti is passionate about travel. Over the past 10 years, she has organised and accompanied tours to many exciting destinations including South America, China, Mexico and Cuba, Vietnam, Japan, Egypt and Jordan, Turkey and Alaska. Sue has been awarded three travel industry awards. In 2009, she was awarded "Travel Weekly" Best Consultant South America. In 2010 Sue was awarded "Travel Weekly" Best Consultant Adventure Category and in 2011 was awarded "Travel Weekly" Best Consultant Africa Category. These national awards recognise excellence in the Travel Industry and reflect the care taken to use specialist operators in each region to ensure a safe and enjoyable trip.
Sue believes in true small group travel and guarantees that no group will be larger than 16. Each itinerary is carefully researched to suit the needs and interests of the group travelling. Sue believes that travel is an experience to be shared with like-minded people in a small group not a bus load of strangers. She is committed to extending the experiences of her clients in a safe and comfortable environment.
With every tour, fellow travellers meet each other before the tour so that you are travelling with people with whom you are already familiar.
Peace of Mind with Your Booking
When you purchase your holiday through SmallGroup Travel you have the surety of TravelManagers Australia.

Part of the House of Travel Group, TravelManagers Australia Pty Ltd is a network of over 490 home-based mobile personal travel managers. Each personal travel manager has on average over 20 years' travel industry experience. Since opening in New Zealand in 1986 and its arrival into Australia in 2007, House of Travel has grown into the largest independent travel company in Australasia.

This means that not only do personal travel managers have access to amazing travel deals, but their clients are provided with the peace of mind that their money is secure during the booking process.